Page 2 of 3
If you have bought a license represented by serial number, it will unlock Krasbit Layouter and turns it to one of available version depends on which license you got:
(see Version comparison)
Process of software registration and activation on specific computer bounds an unique representation of your computer hardware + operation system + Krasbit Layouter version with a serial number so that serial number cannot be shared and reused by someone else on another computer. This is important to remember, because when you are planning migrate with Krasbit Layouter to another computer or upgrade computer (change operation system or mainboard) you should first deactivate the software.
To register serial number and activate Krasbit Layouter click on activation button that is located at main form of application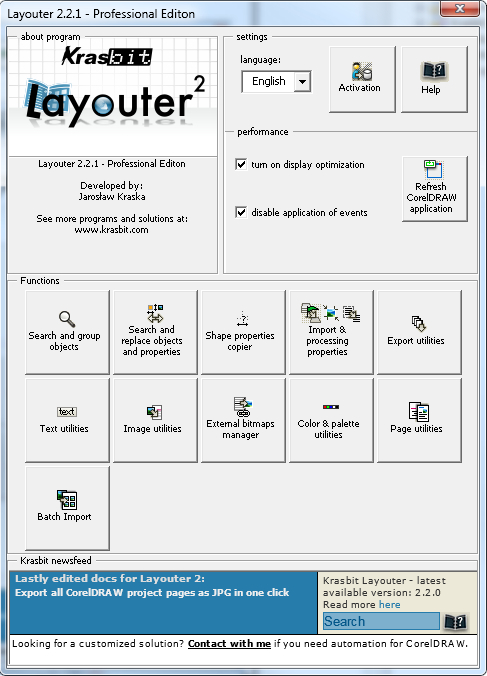 Next, enter required fields at registration window

When all required fields are given click, accept the terms of activation and registration, register online button to verify your serial number online. If request was successful, your application will close. Next time you start it- it will be running with one of LITE/ STANDARD/ PRO/ NFR version depends of what kind of licence was assigned to serial number you bought.