Page 1 of 11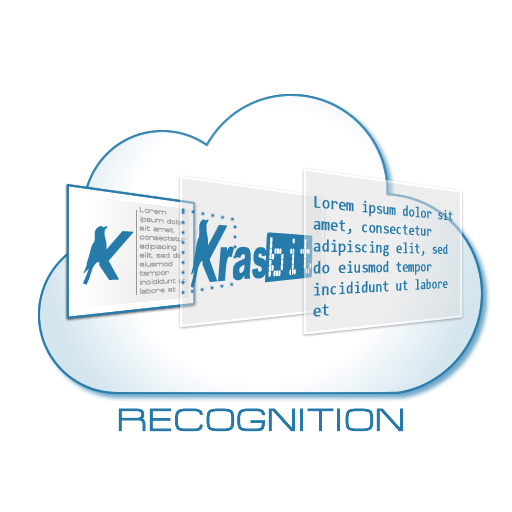 Krasbit Recognition is a script for Photoshop that can communicate with Google Cloud Vision API (machine learning image analysis service) and analyze the content of your image. This information will let you:
automatically set keywords / labels for your artwork
search for exact copies or visually similar images
track unauthorized use of your image on 3rd party sites
get additional inspiration or avoid going into similar style created already by the others
perform text recognition / OCR
place editable text back into project (restore text that was converted to curve or bitmap)
Features
Suggesting and store keywords for your image based on automatic classification
List web links to copies of your images over the web as:

Fully matched images
Partially matched images
Websites where image was matched
List web links to images similar to yours.

Similar images may be:

downloaded and opened in Photoshop as:

floating windows
tiles
tabs

opened in your default browser

OCR / Detection of textual content that is already rasterized or converted to curves inside your project and recreate it automatically so it will be editable.
Save summarized text report with all the detected descriptions, web links to copies and similar images and OCR results (words detected).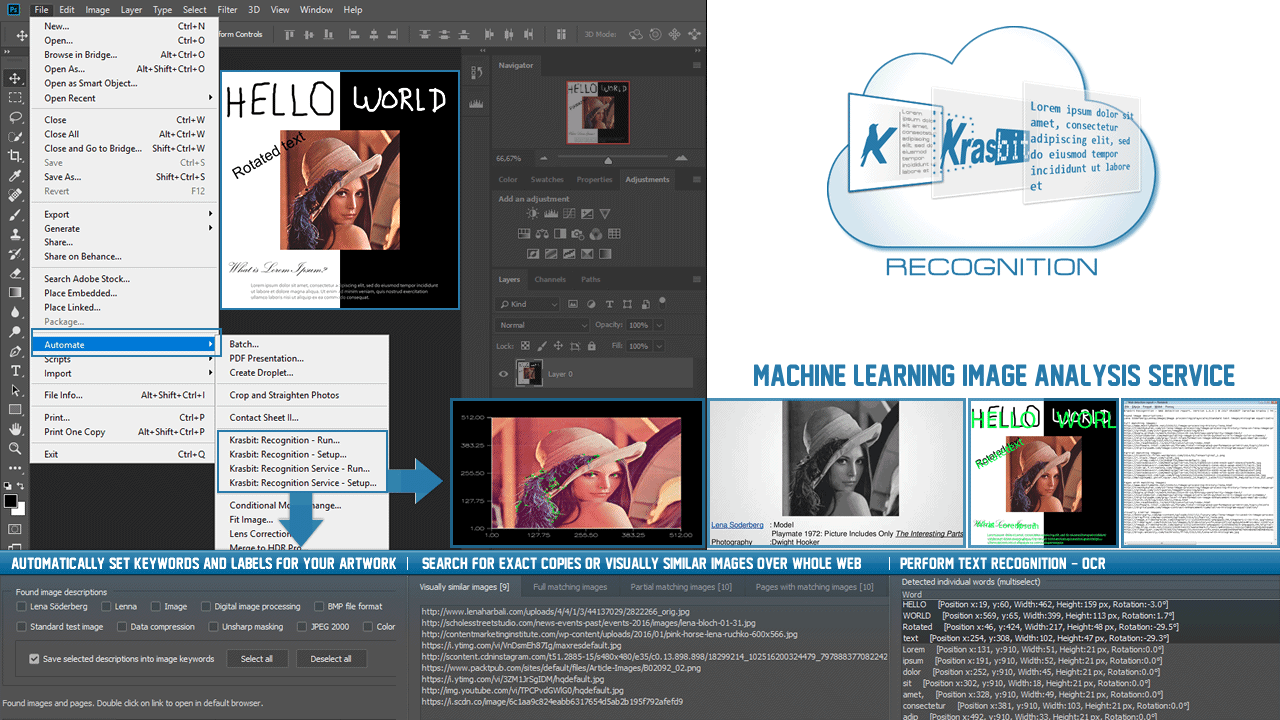 Requirements
Adobe Photoshop. Works with Creative Suite and Creative Cloud editions. Tested on Windows from CS4 to latest CC 2018. *Not tested on Macintosh, but theoretically should work as well. If you have got a Mac - try and let me know about issues if any.
*[Optional] Google Cloud Platform account with Cloud Vision API enabled and API Key configured by user on it's own. *This step is not required in case of Krasbit Recognition Service